Why does everyone seem to misspell Philips
Misspelling Philips: An Analysis
The mis-spelling of the Philips company is often an interesting phenomenon to look at. This is mainly because Philips is such a large and renowned global brand. However, despite being a well-known name, many people get tripped up when it comes to spelling it correctly. This could be due to the fact that the name is so long and complicated, with the ĎPhilí part making it especially tricky. People may also be familiar with individual Philips products such as shaver heads, foils shavers, and the Philips One Blade, but even this knowledge doesnít seem to make them spell the name without mistakes. With so many Philips items on the market, itís only natural that itís easy to make a mistake when it comes to spelling the company name.
On search results we find the most common mistakes are Philps and Phlips also phillips is another popular mis-spelling.
Exploring the Popular Philips Products

Philips is one of the largest technology firms in the world, and the company produces some of the most popular products to meet the growing needs of consumers. From medical technology such as imaging and diagnostic solutions to products to improve the lifestyle of the home, Philips has a comprehensive range of products to offer. From sound systems and home theatre solutions to beauty products, from light bulbs to sleep and wake-up light therapy, Philips has products that will appeal to any lifestyle. Philips products are reliable, innovative and packed with features that are designed to make life easier. Whether you're looking for a product that will improve your safety, enhance your wellbeing or provide a tech-filled lifestyle, Philips has the answers. Explore the popular Philips products today and take a step towards a better lifestyle.
Shaver Heads and Foils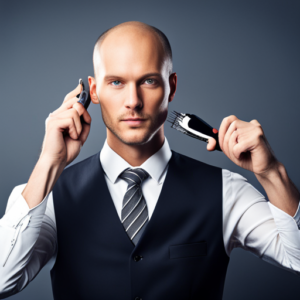 When it comes to maintaining a good electric razor, replacement shaver heads and foils are essential. They are designed to help keep the razor cutting effectively and provide a close cut. It's recommended by many industry experts to replace a shaver head every six months. Foils should be replaced between one and three years, depending on how often they are used. When doing so, make sure to use original replacement parts that are compatible with your electric razor to ensure the quality of a shave isnít compromised.
Shavers can be a real lifesaver for many of us, not only do they help us look our best but they also give us the confidence to put our best face forward for any important activity. Shaver heads and foils work together to make sure that we get the very best shave. Shaver heads grip the hairs firmly and guide them to the cutting area, helping to prevent skin irritation and razor burn. The foils then capture the strands of hair to help ensure a close, comfortable shave. Regular maintenance and replacing parts when needed can help to extend the life of your shaver and keep it performing optimally.
Philips One Blade


Are you looking for a safe, easy and efficient way to groom your facial hair? Look no further than Philips One Blade! Boasting a unique approach to facial hair removal, Philips One Blade is designed for you to achieve a close and precise shave in no time at all. It contains a dual sided blade that glides smoothly through your beard, protecting it from any cuts and skin irritation. Its firm and flexible blade is perfect for trimming and styling - and with its integrated comb attachment, you can easily achieve a perfect look every time. Philips One Blade is an incredible product that will keep your facial hair looking neat and tidy for days.
The Philips One Blade is a revolutionary new product that promises to revolutionise the way we groom. Combining the latest in trimmer technology with a unique blade technology that can be used to trim, edge and shave any length of hair, the One Blade promises to make it easier, quicker and more efficient to get that perfect beard and stubble look. The One Blade is also perfect for styling, with a range of trimming guides to help you achieve the right look. Not only that, but the One Blade is also very easy to use and maintain, and it's even waterproof, so you can use it in the shower. In short, if you're looking for a modern, innovative trimmer that'll help you look your best, the One Blade from Philips is definitely worth a try.
This has become the number one best foil shavers seller on the market. The Philips oneblade primarily popular with the teen to young adult market whom consider image and style highly important when it comes to shaving using an electric shaver. Have a machine that shaves as close as a razor blade but without the danger of cutting or nicking the skin it boasts many benefits.
Article Posted: 28/10/2023 18:49:52